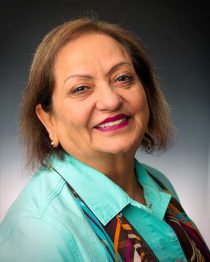 Dr. Baljinder Mann
Dr. Mann made the Calgary area her home in 1984, settling in Rockyview County, east of Chestermere about ten years ago.
Born in Punjab and raised all over India, she completed her Pre-medical Studies and her first Medical Degree at Punjab University. After coming to Canada, she completed her Masters and Residency in Family Medicine at the University of Calgary.
Her practicing interests are women's health, working with under-served communities and populations, immigrant health, and mental health issues. These focuses developed early on in her career, as demonstrated by her thesis topic; Immigrant Women's Health and Mental Health Issues.
Dr. Mann believes in holistic health and looks at her patients as persons in their environment–not just as patient in her examination room.
She has a passion for lifelong learning, and that team work will bring the best care to the community in and around Chestermere.