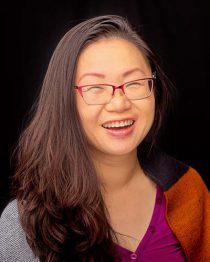 Dr. Dan Chen
Initially attracted by the practice's focus on team work and the Medical Home Model of patient care, Dr. Chen joined LakeMed's practice three years ago. She continues to be a strong proponent of this model as she feels that it enhances patient care by adding a level of comfort and familiarity, both with the doctor and facility, that provides patients with an ability to discuss their personal or family health, and medical concerns. She prides herself in LakeMed's provision of a seamless coordinated experience for all patients.
In addition to her active participation writing health related articles in community publications, Dr. Chen has developed an active professional interest in the areas of Women's Health, Men's Health, Child and Adolescent Health, and Mental Health. She completed her education at University of Calgary, but continues to study additional specialties.
Dr. Chen believes in the adage, "Happier physicians, healthier patients." In this spirit, she pursues an active, balanced life both personally and with her family.